Projects on Sunday Morning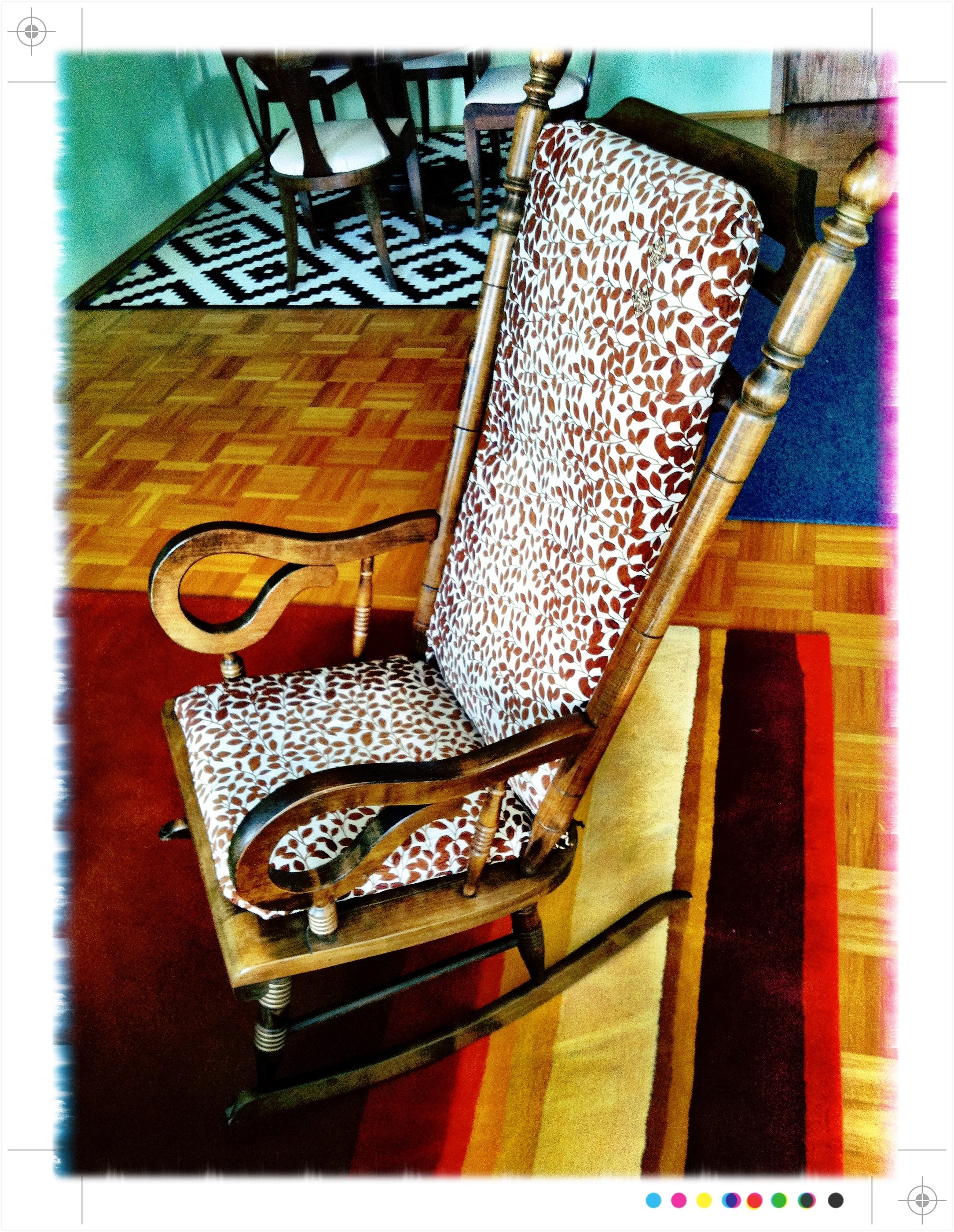 This morning I finally made a cushion for my rocking chair. We bought the chair, second hand, in 2010. It's taken me this long to dress it up.
I bought three seat cushions from the patio section of a local department store. I measured the cushions and (basically) made a long pillow cover for them. The entire project was simple, easy, and not hard on my wallet.