Community Art Project: Day 2
It's my second day of representing handmade art and craft at the PX. It's also my second day of encouraging people to make art with me. Here's where it's at: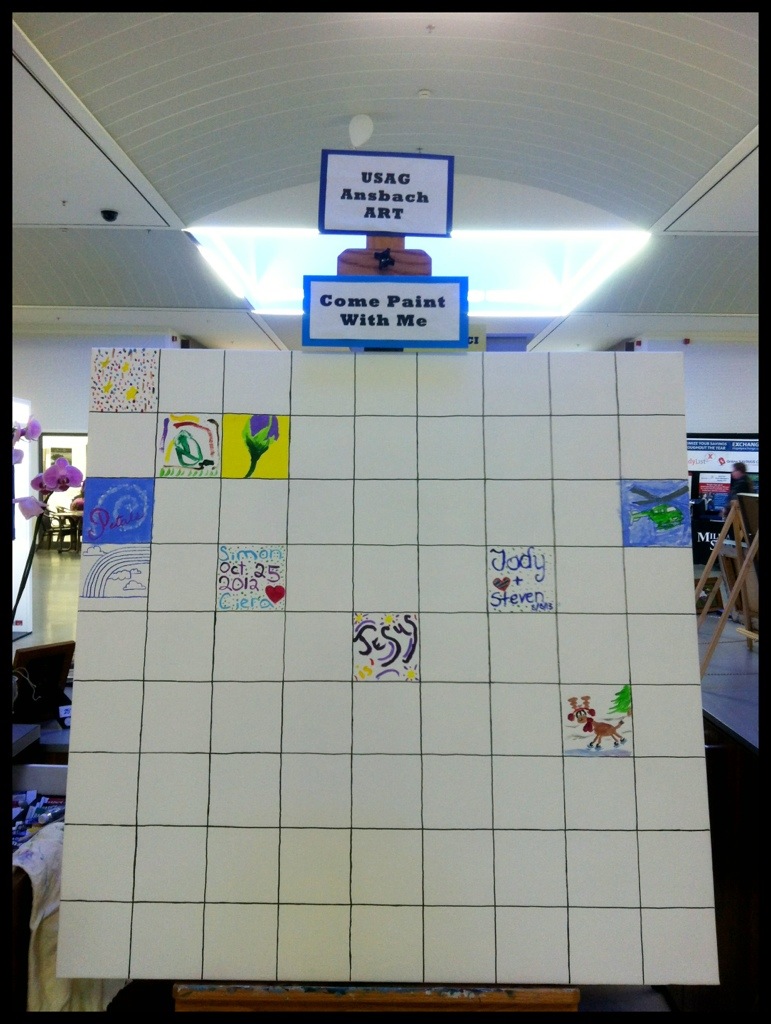 Scoring participation has been more difficult than I had anticipated, but I like where it's going. If you're in my area come to the PX and help me fill it. We've got 72 squares to go. While you're here you can enter to win it too.